Welcome to the Home Page of All American Bear Flag Post 1943!
We thank you for visiting our website. Bear Flag Post 1943 is committed to serving Veterans, Youth, and our Community. Please take some time to browse through our pages to see what we do as an organization and what we have planned for 2014...some of which you will see below. Once again, welcome and thank you for visiting us!
2.28.2014 Attention Post Members!
We will be voting to adopt post bylaws at our March 5th, 2014 meeting. You can review a copy of same here
Please read and come prepared to make your contribution!
Health & Wellness Registration Form
Registration Form Coming Soon!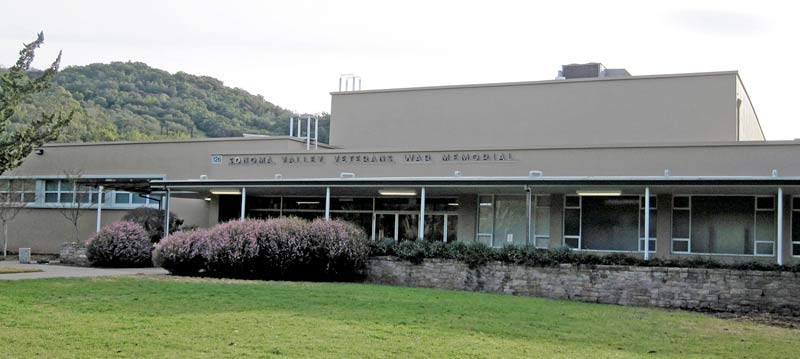 Rent our building!

Follow us on Facebook!
Post 1943 and Auxiliary Meeting Night is the First Wednesday of the Month
Sonoma Veterans War Memorial Building
126 First Street West
PO Box 778
Sonoma, CA 95476
707.938.3543, 707.775.7972
Dinner starts at 6:00PM
Business Meetings Follow @ 7:00PM
Committee Meeting Night
Third Wednesday of the Month
5:00 - 9:00PM